Category Archives : Restaurant Linen Service
---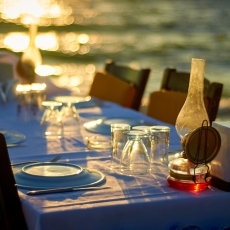 South Florida Restaurant Linen Service With Gold Coast Linen Service
Posted by Gold Coast Linen Service on Thu, Nov 05, 2020
The South Florida restaurant linen service circuit does not offer many choices of restaurant linen rental. Good thing Gold Coast is here to provide the best in the business! Here are several reasons why Gold Coast Linen Service is your restaurant's best choice: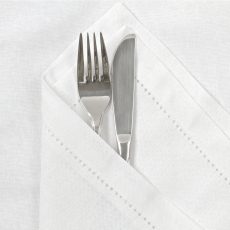 Why Quality Restaurant Linens Matter
Posted by Gold Coast Linen Service on Tue, May 08, 2018
How do your linens hold up? A small effort goes a long way – and the time and money you invest in picking the right quality linens for your restaurant will not go to waste.
The Importance of Quality Linen Services for Restaurants
Posted by Gold Coast Linen Service on Wed, Feb 01, 2017
For many industries, linen products have become a staple. For instance, towel and bed linens are a requirement for hotels. Guests who do not receive linens may assume that the establishment is unqualified to run in the hospitality industry. Linen services for restaurants are also important. The employees may express dissatisfaction without proper kitchen wear […]
How To Make Your Restaurant Instagram Worthy
Posted by Gold Coast Linen Service on Sun, Nov 13, 2016
There is a high importance in marketing in business. Through social media marketing, you are able to advertise your business, getting your company name out there. Through this, you are guaranteed to receive a higher amount of customers. One social media program which is becoming popular in the restaurant community is Instagram. By posting photos […]
How Your Restaurant Can Prepare for the Holidays
Posted by Gold Coast Linen Service on Wed, Oct 26, 2016
October is the month of Halloween, and also the starting month for the holidays. November is the month of Thanksgiving, followed by the winter holidays in December. Therefore, it is time to start thinking on how you can spice up your restaurant in order to prepare for the holidays. Decorate your business with festive lighting […]
How To Make Maximum Profit For Your Restaurant
Posted by lsummer on Tue, Mar 08, 2016
Business owners of all kinds of companies and industries know that the number one goal in a business is to make a profit. However, in restaurants, and many other industries, this goal can get lost in the day-to-day struggles of business upkeep. There are many techniques that a business owner should refer to when maximizing profit for […]
Restaurant Kitchen Cleaning Checklist
Posted by lsummer on Fri, Jan 22, 2016
The kitchen is the most important feature of a restaurant. In this place, all the food is created and then distributed to guests. Contaminated kitchens are a recipe for disaster and might cost your business. It is important to keep your kitchen clean and sanitary before and after every work shift. Therefore, here are some ways to keep […]
Summer Bucket List in South Florida
Posted by Gold Coast Linen Service on Wed, Jun 17, 2015
For the typical South Floridian, spending a summer in South Florida seems like an ordinary, typical day. However, if you are on a tight budget or cannot afford to miss work for a trip to a foreign country or another state this summer, here are some fun activities anyone of all ages can take part in in […]
Restaurant 101 – Keep Your Restaurant Kitchen Linens Clean & Germ Free
Posted by Gold Coast Linen Service on Wed, Dec 24, 2014
It's not about what you see, but what you don't see that can really put your restaurant and its' customers at risk. The truly dirty items that you should worry about in your restaurants are not just the mud traces on the floor and the wine stains on the bartender's apron. The most alarming are […]
Are Colorful Uniforms A Good Choice For Your Restaurant?
Posted by Gold Coast Linen Service on Fri, Nov 21, 2014
In this day and age where technology seemingly makes everything possible, many people have been tweaking traditions and starting new ones. This is especially true with chef's uniforms. The traditionalists may disagree and want to stick with traditional white attire, but many of today's trendsetters are bravely venturing towards a more colorful change with their […]