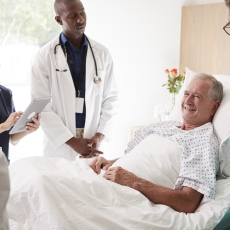 Healthcare Linen Service Professionals in South Florida
Posted by Gold Coast Linen Services on Sat, Apr 16, 2022
Medical facilities in South Florida in need of professional-grade linens for their daily processes should consider a healthcare linen service. A local, experienced provider will deliver high-quality, comfortable, and always-clean linen at reliable intervals.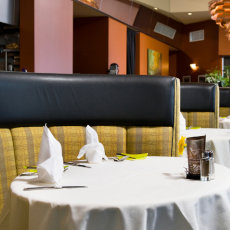 Tablecloth Rental Benefits to Restaurants 
Posted by Gold Coast Linen Services on Thu, Oct 28, 2021
The bare, minimalist, and industrial table approach to table-making at restaurants takes so much away from the dining experience. Tablecloths provide more than simple aesthetics. They improve customer comfort, easily keep the table sanitary, and even cut down on restaurant noise! With a professional restaurant linen service providing them, you'll never have to worry about […]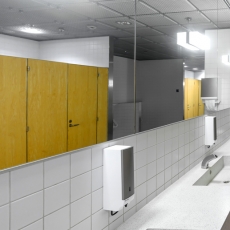 Why Professional Facility Service Is Important in Florida 
Posted by Gold Coast Linen Services on Tue, Apr 27, 2021
Professional facility service can make an uncomfortable bathroom pleasant and inviting. Considering how the state of your restrooms has a big impact on your business. Additionally, dirty floors can turn customers off before you even get the chance to welcome them.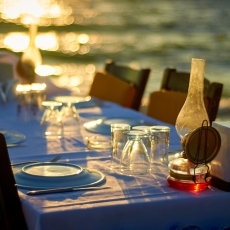 South Florida Restaurant Linen Service With Gold Coast Linen Service
Posted by Gold Coast Linen Services on Thu, Nov 05, 2020
The South Florida restaurant linen service circuit does not offer many choices of restaurant linen rental. Good thing Gold Coast is here to provide the best in the business! Here are several reasons why Gold Coast Linen Service is your restaurant's best choice: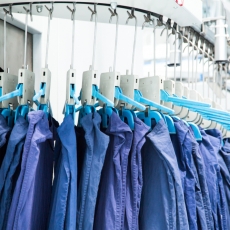 How Professional Medical Laundry Services Keep Your Medical Facility Safe
Posted by Gold Coast Linen Services on Fri, May 29, 2020
Now more than ever, medical facilities need every protection to keep patients and personnel safe. With medical linens and uniforms playing crucial roles in the operations of medical facilities, outsourcing medical laundry is a great solution. The right facility serving your needs could be the key to help strengthen your defenses.  Here's how a medical […]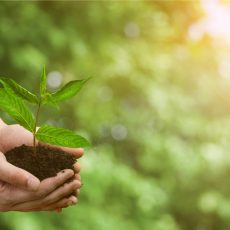 Gold Coast is Your Environmentally-Friendly Linen Service!
Posted by Gold Coast Linen Services on Mon, Nov 04, 2019
Gold Coast Linen is committed to the environment and being environmentally friendly. Being a green linen service is a top priority in our operations, and a goal never far from our minds.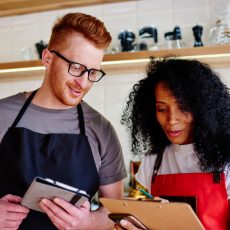 A Guide to Our Smart Linen Solutions
Posted by Gold Coast Linen Services on Thu, May 16, 2019
We at Gold Coast Linen Service have implemented a cutting-edge SMART Linen Solutions system that is designed to bring a well-rounded, complete, and exceptional service experience to all of our clients.
Florida Food-Inspired Recipes for Your Sunshine State Restaurant
Posted by Gold Coast Linen Services on Tue, Nov 13, 2018
In Florida, where seafood and fruit are everywhere, your restaurant can easily offer tasty, locally-sourced dishes that will both comfort and refresh anyone who's looking for delicious Florida food.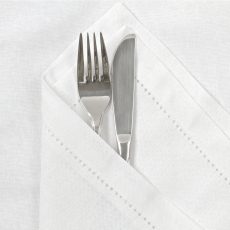 Why Quality Restaurant Linens Matter
Posted by Gold Coast Linen Services on Tue, May 08, 2018
How do your linens hold up? A small effort goes a long way – and the time and money you invest in picking the right quality linens for your restaurant will not go to waste.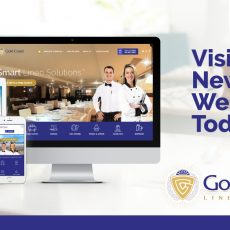 Explore Our New Website!
Posted by Gold Coast Linen Services on Thu, Jan 18, 2018
Here at Gold Coast, we understand the importance of technology. We can't expect to stay at the top of our field if our processes aren't cutting-edge. That philosophy applies to everything we do, from linen tracking to our website, which is why we've just launched a full website redesign! We wanted our online look to […]