Tablecloth Rental Benefits to Restaurants 
Posted by Gold Coast Linen Services on Thu, Oct 28, 2021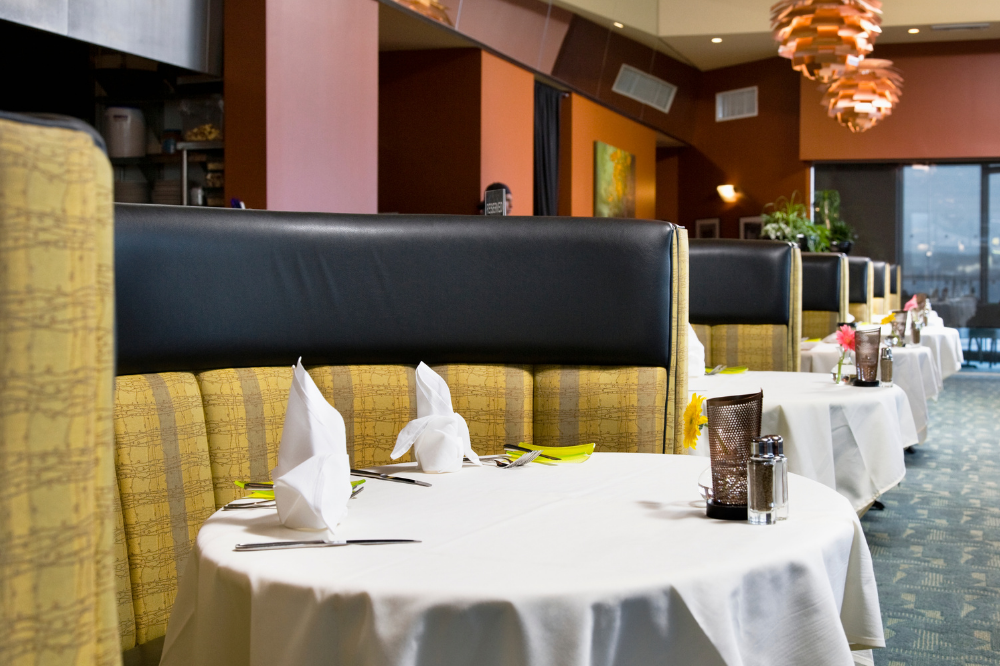 The bare, minimalist, and industrial table approach to table-making at restaurants takes so much away from the dining experience. Tablecloths provide more than simple aesthetics. They improve customer comfort, easily keep the table sanitary, and even cut down on restaurant noise! With a professional restaurant linen service providing them, you'll never have to worry about laundering, stains, damage, or anything else that linen ownership requires. But those aren't the only ways tablecloth rental benefits restaurants: 
The Main Tablecloth Rental Benefits to Restaurants
But why is tablecloth rental the best option for your restaurant? What can rental services give your business that buying and owning your tablecloths can't? Here are just a few examples:
Consistent Stock
Tablecloth rentals efficiently keep up with your supply needs for you. Even through high seasons and the occasional surge in demand, rental gives you the flexibility to meet your every need.
Easy, Reliable Maintenance
Convenient maintenance is one of the biggest benefits of working with tablecloth rentals. It helps create a more efficient way to meet your supplies' maintenance requirements. And if you're with the right service provider, your supplies get the best kind of care.
Saving Money
Rental services give you a way to bypass the usual high costs of keeping up with your tablecloth supplies. For one, they give you the best alternative to the cost of upfront purchases. They save you from the ridiculous cost of maintaining them. Rental even gives you the flexibility to expand your inventory for the high season without having to buy new supplies!
Gold Coast Linen: The Florida Restaurant Linen Service Specialist
Knowing that renting is the best option is only half the victory. Its effectiveness still highly depends on where you get them. And there's only one place to get reliable restaurant tablecloth service in Florida: Gold Coast Linen Services!
Gold Coast Linen Service gives you the most secure way to keep up with your restaurant tablecloth rental needs. We guarantee:
High-quality tablecloths in a range of colors and sizes to suit your needs.

Professional customization options.

Superior laundry and overall textile care.

Zero upfront cost.

Zero delays for your delivery.

24/7 customer service response.

Fully transparent invoicing and honest billing.

Help with your cost-control needs.
It doesn't matter how big or small your rental service needs are. It doesn't even matter what kind of restaurant you run. We have the experience, expertise, and the facility to give you sufficient, smart solutions to your supply needs. The best and most effective tablecloth rental service in the Sunshine State is right here at Gold Coast Linen Service!
Arrange Your Restaurant Tablecloth Rental Service Today!
You can't afford to ignore the many tablecloth rental benefits to restaurants! Sign up for high-quality Florida restaurant tablecloths today. Call us at (561) 832-3841 to get started on your service or to learn more about how we can boost your supply needs. Want to know more? Send us your inquiries and price quote requests here!