Restaurant Kitchen Cleaning Checklist
Posted by lsummer on Fri, Jan 22, 2016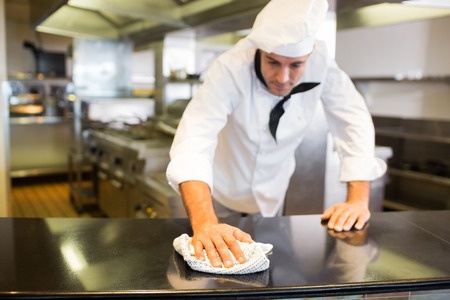 The kitchen is the most important feature of a restaurant. In this place, all the food is created and then distributed to guests. Contaminated kitchens are a recipe for disaster and might cost your business. It is important to keep your kitchen clean and sanitary before and after every work shift. Therefore, here are some ways to keep the kitchen clean.
Sanitize prep surfaces

Mop floors

Disinfect waste and trash stations

Change foil of grills and ovens

Wash all appliances

Wash-down beverage dispensers and clean out ice machines

Wash all dishes

Sanitize refrigeration and freezer

Dust down light fixtures, glassware, and cabinets

Refrigerate all food that was left out during day
By following this checklist, you will not miss out on any important steps in the cleaning up process for your restaurant's kitchen. Don't forget to place all your towels, tablecloths, and napkins in bins for your quality linen service to collect and replace. If you do not have a quality service, contact us today. We are available on standby at (561) 832-3841 or (954) 785-7202 to provide you with a quote and get you started with our service today.