South Florida Restaurant Linen Service With Gold Coast Linen Service
Posted by Gold Coast Linen Services on Thu, Nov 05, 2020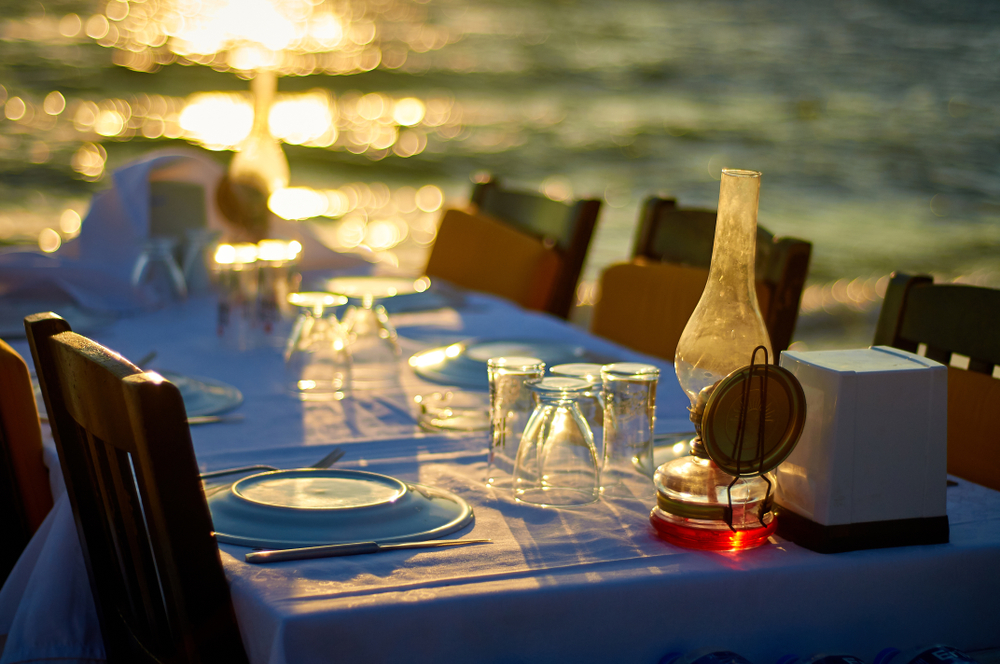 The South Florida restaurant linen service circuit does not offer many choices of restaurant linen rental. Good thing Gold Coast is here to provide the best in the business! Here are several reasons why Gold Coast Linen Service is your restaurant's best choice:
From improved selection to proven and tested service reliability to the friendliest people you'll find in this industry, Gold Coast Linen serves you advantage after advantage:
Best Product Selection from a Florida Restaurant Linen Service
Gold Coast Linen is your number one source for the best restaurant linens in South Florida. We uphold the highest criteria for product quality control. From our table linens to our cleaning towels, Gold Coast Linen makes sure that your linens are superior in appearance, quality, and especially in durability. 
We source the items we offer from some of the best brands in the restaurant textile industry. Additionally, we use top-notch materials that designed to withstand the challenges of daily operations – stains, snags, heat, etc. They are constructed for long-term use as well! You can trust that your South Florida restaurant linens will look good and work great for far longer than their average, retail-market counterparts.
Cleanest South Florida Restaurant Linen Sevice 
Poor hygiene is one of, if not the most, unforgivable atrocities committed in the food industry. Poor service and bad food often get second chances. But it only takes the smallest speck of a stain on the tablecloth or an off-putting smell on the napkins to turn off customers. 
That's what Gold Coast Linen is good for: to help you achieve your linens' cleanest clean. We take no shortcuts and cut no corners. Our methods are guided by our expertise and commitment to hygiene – specifically the kind that is required in the foodservice industry.  With everything that depends on cleanliness in your restaurant, your linen rental needs to be sourced by the best. By South Florida restaurant linen service standards, we're far above the pack. 
With Gold Coast Linen, you can trust that your items will be free of stains and impurities – both the ones customers can and cannot see.
Cost-Efficiency
If you're maintaining your own linen, you know restaurant linens are expensive to buy and to maintain. It's a fact that is as true as linens being indispensable. But Gold Coast Linen's services are designed to help you stretch each linen dollar further. With better product selections, on-time deliveries, and not having to bulk-buy your linens, you can prevent overburdening your resources on linens. Therefore, without the added cost of maintaining your own linens, plus hiring people to carry out said maintenance, you are looking at long-term savings without having to sacrifice quality. 
"The difference between Gold Coast Linen and competitors is the difference between January and June!!" 
If you have a linen program today, compare a January and a June invoice. If your linen cost does not parallel your sales, you are leaving money "on the table"! 
You need Gold Coast Linen's Managed linen program.
Convenience from Start to Finish
Single point of contact. Straightforward contracts and transparent invoices. On-time deliveries that save you time and effort. All these benefits translate to more convenience on your end. Ultimately, more convenience means more energy that you can invest where it truly matters: furthering your brand and making your patrons happy.
Get Started with Gold Coast Linen Service Today!
Don't let dirty linens stand in the way of your business flourishing. Stand out with Gold Coast Linen's South Florida linen service benefits! Start today! Call us at (561) 832-3841 or request a quote by filling out this form!