Explore Our New Website!
Posted by Gold Coast Linen Services on Thu, Jan 18, 2018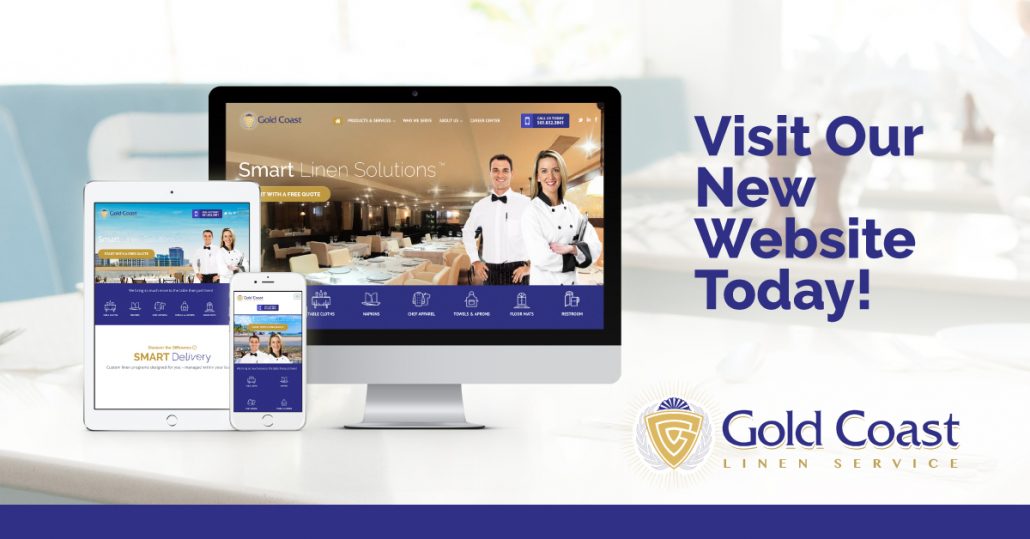 Here at Gold Coast, we understand the importance of technology.
We can't expect to stay at the top of our field if our processes aren't cutting-edge. That philosophy applies to everything we do, from linen tracking to our website, which is why we've just launched a full website redesign!
We wanted our online look to be as clean as our linens. Check out our easy-to-use and visually appealing service pages, company information, career center, contact forms and more!
If you like our new look, we guarantee you'll like our service. We provide tablecloths, napkins, chef apparel, towels, aprons, floor mats and restroom services for a wide range of business, from fine dining restaurants to coffee shops. Fill out our contact form today or give us a call at 561-832-3841 for a free linen needs analysis!