Dressing Up Your Restaurant for Halloween
Posted by Gold Coast Linen Services on Fri, Oct 31, 2014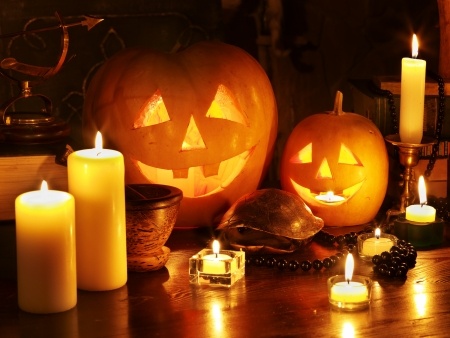 Halloween has evolved from being the kids' favorite holiday and has now become everyone's favorite excuse to dress up and binge on sweets. That, and for commercial establishments to deck their storefronts and interiors in true Halloween fashion either to market their special promo for the season or just to get into the spirit of things.
When it comes to decorating, however, it is easy for things to get out of hand. There is a fine but oft ignored line that separates the classy decors from the tacky ones.
Upscale Hollywood Decorating Tips for Your Restaurant
The thing about bad or tacky Halloween decors is that they either create a bad year-round image for your business or make customers take your restaurant less seriously. So unless you want your restaurant to look trashy, or like some backstreet daycare center gone wrong, you might want to use these following tips and tricks:
Ditch the palette of one too many colors! This is the age of less is more, so you can completely do away with the usual combos of oranges, blacks, violets, greys, and radioactive neon greens. Choose just one or two colors and build your Halloween decor around those.
Try going vintage. Nothing speaks of spooky and glamorous like a touch of vintage. Picture "Interview with the Vampire" classic – blacks, whites, lace. Bring out your old candelabras, hang that garage sale chandelier, dim the lights and voila! Don't forget your silk-like ruffled napkins too! Way to transform your restaurant into some sort of haunted mansion.
Have a single theme. What many restaurant owners often get wrong, and makes a mess of your DIY décor project, is that they get carried away and put too many themes together. The possibilities for Halloween themes are endless but the secret to un-tacky decors is to find a theme that you truly like and to stick to it!
It does not always have to be spooky! The world offers countless opportunities for Halloween décor themes – reality shows, popular movies, specific musician/celebrity – the list can go on forever.
There you go! Now you're ready to dress up your restaurant for Halloween – and they don't really need to include pesky fake cobwebs. Don't forget your candy stash!