Choosing The Best Bath Towels For Your Business
Posted by lsummer on Mon, Apr 04, 2016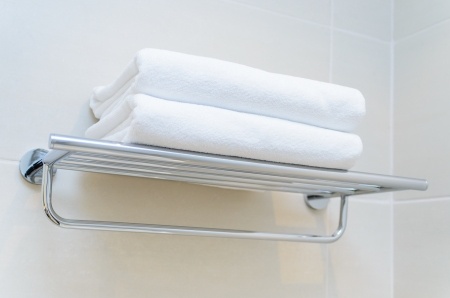 For any seasoned towel connoisseur, deciding on a bath towel is like deciding on a life insurance plan. There are many types of towels and choosing the wrong towel may result in a business's failure. Therefore, it is vital to have an extreme amount of passion when deciding on your towels.
Here are some of the various kinds of towels you need to research before making that important decision:
Egyptian Cotton – If your spa's image is one of high quality and elegance, then a towel 

made of Egyptian cotton is right up your alley. These are the more premium towels, as 

they are soft and elegant. These are the superstars of all towels.

Terry Towel – If you are searching for a basic, affordable towel which provides a light 

scrub and assists in lathering, the terry towel is the one to go for. This is an efficient, 

simple towel for a casual business.

Large towels – Large towels cost more due to the larger amount of material. However, for 

spas where the customers prefer to cover their body during massages or other services, they are necessary. Hair salons prefer larger towels as well to cover large hair quantities.

Small towels – Salons prefer smaller towels over large towels because of their 

affordability as well as functionality. Nail salons do not need large towels as their towels are specifically used for hand drying.

Different colors – Businesses tend to go for the basic white color towels, opt for a change 

in scenery by asking your towel service company for alternate colors such as purple, red, 

or blue.
Deciding on towels is a difficult task. Gold Coast is here to help, though. Contact us today and we will be able to assist you in taking the difficulty out of deciding on bath towels for your spa or salon.