10 Fun Facts About Our Very Own Sunshine State!
Posted by Gold Coast Linen Services on Wed, Jul 29, 2015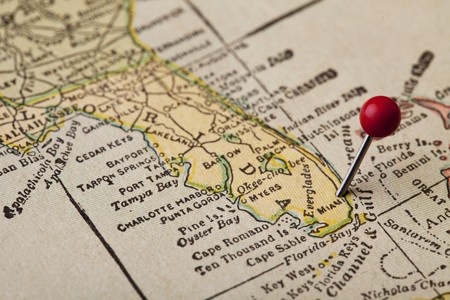 1.  Florida has the longest coastline in the US and is the only state that borders both the Gulf of Mexico as well as the Atlantic Ocean!
2.  It is the largest producer of oranges in the entire US.
3.  It is illegal for doors that face outside open inwards due to the hurricane season.
4.  Key West has the highest average temperature of any place in the US.
5.  Florida has the most golf courses of any state.
6.  Ft. Lauderdale aka "Venice of America" received this nickname due to the 150+ miles of waterways.
7.  Key Largo is known as the Dive Capital of the World.
8.  No matter where you are located within the state you are never more than 60 miles from the beach.
9.  Florida is the only place on the planet where alligators and crocodiles live in the same habitat.
10.  Florida is not the southernmost state.  Hawaii is.