Gold Coast Linen Services Gives You the SMART Advantage
If your business is looking for linen services, then go with the experts at Gold Coast! For over 65 years, we have stood apart from the competition thanks to our SMART Linen Management Solutions:
Service & Quality Solutions
Managed Program
Accountability
Rapid Response
Trained Team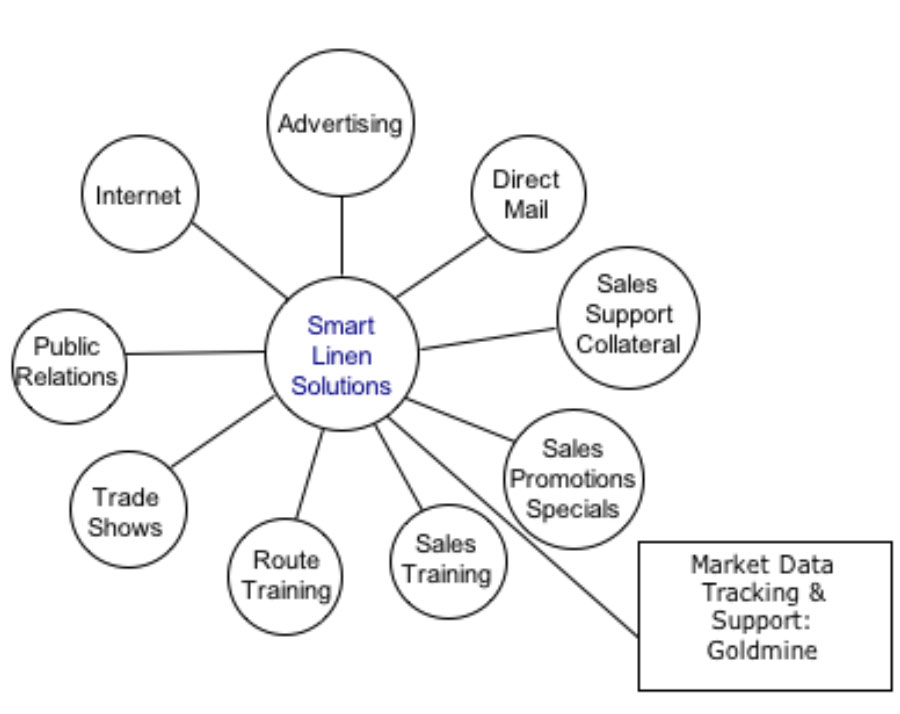 SMART Linen Services Tailored to Your Business and Budget
Gold Coast Linen brings you a full menu of SMART linen management solutions tailored to your business and budget. We're restaurant specialists, so we understand your unique needs for high performance, value, and reliability.
Smart Designs (formerly Smart Image Program)
Set yourself apart by selecting linens, signature items, and cookwear from our extensive designer collection. As long-time providers of linen services, we understand that style and function go hand in hand. This is a point that's often lost on national firms that focus on volume. We invest in colors and designs that make a statement.
Choose from 23 different linen colors so you're always on-trend.
Opt for our Euro finish that stands up to elaborate folding.
Keep your staff smart and happy with fashion-forward cookwear.
Reinforce your brand image with signature logos or embroidery.
Expand your catering business with party rental linens that match any theme or occasion.
Accent your décor with logo and designer mats.
Ask us about creating original products to set you apart.
Managed Solutions
With Gold Coast Linen Services, you receive high-quality products that go through extensive testing and maintenance to ensure their quality.
Smart Selections (formerly Smart Products)
We start by providing more of what you need.
Our heavy-weight, 7 oz. linen conveys quality and resists wear. That's because it's 16% heavier than standard linen.
Larger aprons – with longer strings – provide greater protection.
Thicker, more absorbent bar towels last longer, so you use fewer.
Nine-Point Quality Check
After we provide what you need, we run every article through our Nine-Point Quality Check. This eliminates common frustrations over soiled, flawed, or lost products. Our system is the most rigorous of its kind in the industry, so you can order with confidence.
Superior Products. We invest in high-grade fabrics and workmanship that stand up to heavy use.
Smart Soil Count. Our computerized soil counting system uses sensitive light frames to detect stains that the human eye would miss. This helps us catch and treat stains, and it provides accurate soil counts on your invoices.
Smart Garments. We sew a radio frequency chip into the hem of each garment so we can accurately track what we pick up, clean, and deliver. This means we never lose an item and your staff gets their own garments back every time.
Computerized Washing. Our computer-controlled wash formulas take the guesswork out of cleaning and sanitizing linens. They self-adjust, based on weight and soil count, so linens are consistently cleaner.
Euro Finish Ironing. Our imported Belgium ironing equipment applies more pressure, heat, and steam than standard presses. This gives our linens a smoother, crisper look and keeps them square like those in the finest European restaurants.
Tunnel Press. This press-like finish makes aprons look cleaner and more professional to your customers.
Hand-Inspection. Our aprons are hand-fed and hand-inspected, so you can be confident that they're ready to wear. We're just as careful with linens. We pay "eagle eye counters" just to spot and pull rejects.
Shrink Wrap. This extra step ensures that linens stay clean and dry while you're waiting to use them.
Double Inspection. Our final double-check guarantees 99% product perfection, a standard topped only by professional dry cleaners.
Smart Scheduling
We strategically schedule your linen pick-ups and deliveries to accommodate your business and your cycles. We provide you with exactly what you want when you want it.
Our route managers are so prompt you can set your watch by their deliveries. You never have to worry about getting caught short due to lateness.
If you forget to place your order or get hit with an unexpected spike in business, we're available 24/7 for emergency deliveries. Just call our rapid-response customer service hotline. Nothing could be easier – or smarter.     
Smart Service
We understand that you have a lot on your plate. We manage every detail of your linen service so you can concentrate on running your restaurant and taking care of customers.
Other companies have drivers. We have problem solvers on wheels. We empower our route managers to handle issues on the spot. That kind of responsiveness only comes from a locally owned company.
We're available any way you choose to connect – via phone, Internet, fax, or in-person. Our Nextel phone system provides instant access. Our online ordering enables you to view your account or adjust an order any time that works for you.
We think ahead and rotate stock so it never gets musty. We also stagger your deliveries so you have what you need for the weekend rush – but aren't overstocked the rest of the week.
Our proven just-in-time inventory management system saves you money because you pay only for what you need.
Information is power. We provide turn-key training, signage, and resources to help you tighten your operations and wow your customers.
Budget-Smart Solutions
Gold Coast Linen doesn't just provide high-quality products and services. We work closely with our clients to meet even the strictest budgetary restrictions.
Smart Invoicing
Our easy-to-read invoices are designed to help you control costs and tightly manage your inventory. They reflect three core practices that have guided our business for more than 65 years: full disclosure, no surprises, and regular reviews.
Each invoice plainly itemizes rental costs, replacement costs, and service charges so you can see exactly what you're paying for.
Each invoice presents three-week average usages to help you make smarter ordering decisions. You can even preview your order before it arrives and make last-minute adjustments.
Our no-surprise billing feature helps you manage your budget by spreading the cost of damage and replacement evenly throughout the year.
Our route managers run regular cost-control audits to ensure that your rental quantities match your business volume. You can adjust quantities at any time to accommodate the ups and downs of your business.
We periodically review your orders and suggest ways to reduce costs or conserve use.
Smart Reports or Smart Comparisons
We help restaurants with multiple locations find smarter ways to reduce waste and improve margins.
Cost reduction reports compare volume, costs, and usage across all locations.
Loss reports flag theft problems before they escalate.
Contact Gold Coast for High-Quality Linen Services
Gold Coast is the linen provider you need, with SMART solutions and ever SMARTer results! Call us at 561-832-3841 or fill out this form for more information on how we can help you.