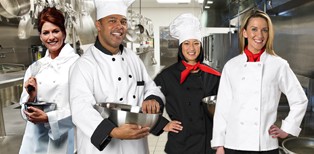 Style and function go hand in hand.
In an industry not known for being trendy, we're considered the trendsetters. We offer the newest most fashion forward chef apparel.
Gold Coast has 6 different coat styles to choose from and 4 pant styles including checked, black, striped and white.
Create Your Image.
Build your brand!
Build your brand visibility and employee pride through custom embroidery.